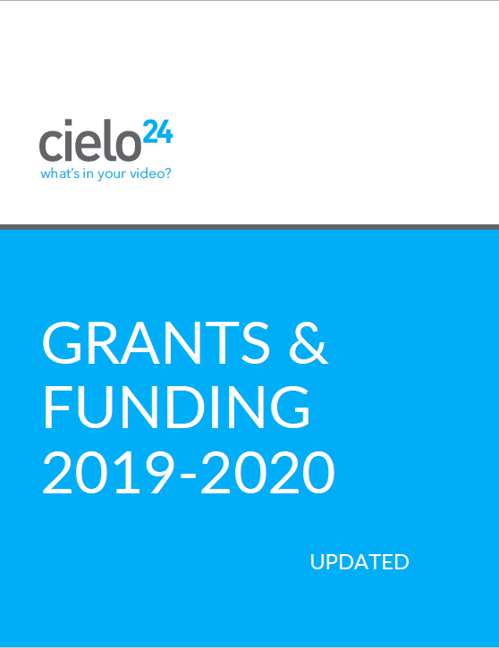 Please enjoy a complimentary copy of the updated 2019-2020 Grants and Funding Resource. Budgeting for inclusive technology is no longer optional.
This workbook will help you find over 60 new funding resources available across all sectors of education.
It discusses various grants and funding options to keep your educational institution in compliance. In it you will find:
Grant writing best-practices

Inclusive technology funding resources

Grants for individuals, schools, technology and more

Captioning Compliance Checklist
---
In an increasingly digital era, the need for inclusive technology that meets regulatory standards is paramount to creating new growth opportunities.
cielo24 proudly works with companies and organizations across the globe on video data solutions that comply with state, federal and international requirements for digital content accessibility.
We also offer video data solutions that help universities manage and deliver thousands of hours of online classroom content that meet ADA compliance requirements for education, create growth opportunities for online learning, and improve student performance.