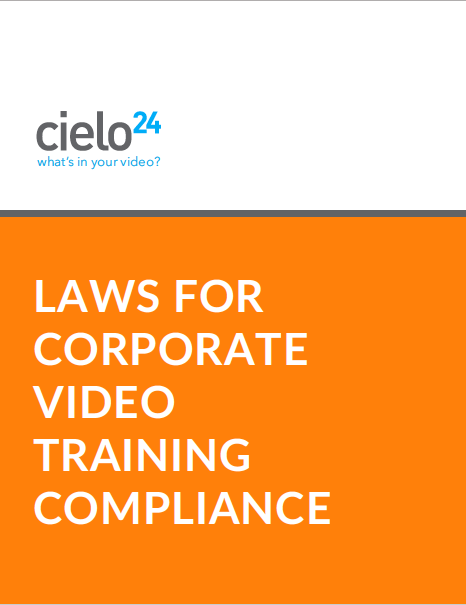 Make sure your corporate training videos comply with confusing regulations that seem to change every day.
This new eBook will ensure that your training videos aren't making the common mistakes that are causing many companies to unknowingly discriminate against employees and break compliance laws.
The 13-page Laws for Corporate Video Training Compliance eBook, is full of information that is crucial to creating corporate training videos that fully comply with:
Americans with Disabilities Act Title III

Web Content Accessibility Guidelines 2.0

Section 508 and Little 508 (508s)
---
In an increasingly digital era, the need for inclusive technology that meets regulatory standards is paramount to creating new growth opportunities.
cielo24 proudly works with companies and organizations across the globe on video data solutions that comply with state, federal and international requirements for digital content accessibility.
We also offer video data solutions that help universities manage and deliver thousands of hours of online classroom content that meet ADA compliance requirements for education, create growth opportunities for online learning, and improve student performance.