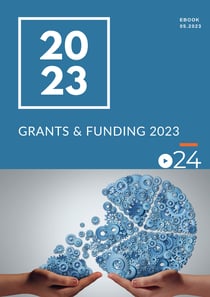 Whether you're a student, parent, educator, or charitable foundation, applying for grants and educational funding can become a huge financial asset. Grants and funding for education are offered through local, state, or federal governments, foundations, and charities that can help stimulate positive community change.
As for businesses, federal tax incentives are available for those businesses that invest in physical accessibility for their brick and mortar locations. What's more, the Americans with Disabilities Act has five different grants that are available to public entities, local governments, and individuals.
The Grants & Funding eBook is a comprehensive resource for anyone looking for funding. This resource includes everything from tips on crafting successful proposals to how different grant programs work and what kinds of projects they fund.
Grant and Funding Basics
The Grant Proposal Lifecycle
A Step-By-Step Grant Writing Guide
Accessibility Grants for Businesses
Complete the form on this page to download the updated Grants & Funding 2023 eBook today.