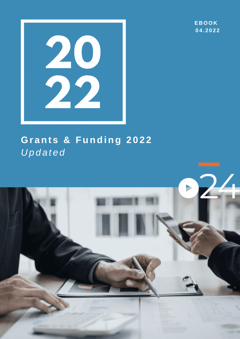 Federal agencies, state organizations, and private foundations award billions in grants a year to deserving educational institutions and individuals.

Often a mere mention of the word "grant" can elicit images of complicated procedures, long waits, and demanding requests. However, grants are not as challenging to come by as they may seem.

Whether you're a student, parent, educator, or charitable foundation, applying for grants and educational funding can become a huge financial asset. For some students who earn scholarships, grants can augment those generous donations. For universities or colleges, grants are a major source of institutional funding.
This eBook is a comprehensive resource for anyone looking for funding. This resource includes everything from tips on crafting successful proposals to how different grant programs work and what kinds of projects they fund. We also have provided links to helpful resources that will give more information about different grant types.
Grant and funding basics, including key terms and phrases
Types of grant awards
The grant proposal lifecycle
A step-by-step grant writing guide
Open grants from public and private organizations
Helpful additional resources
Complete the form on this page to download the updated Grants & Funding 2021-2022 eBook today.