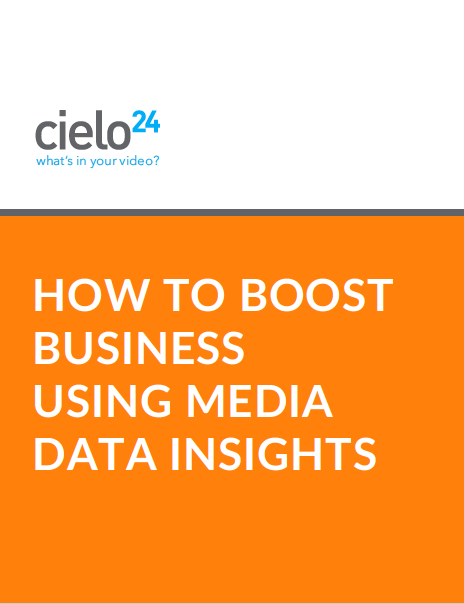 Video media data is the evolution of video metadata. It is a set of information that describes the whole – not just a part – of your media insights.
Unlocking media data insights hidden within your video and audio transcripts has become the hidden art of marketing media. Your video and audio files contain many surprising insights that can significantly fuel your media content strategy, marketing strategy, and even your business development strategy.
Media data found in your captions and transcripts can uncover trends and revelations within your content's subjects, topics, keywords, AdWords, and even speaker identification. And yet, most people know very little about how to access and translate this wealth of data to search engines and viewers.
What's Inside?
In our eBook How to Boost Your Business Using Media Data Insights you will discover:
Media data insights hidden within your videos
How to use those insights to fuel growth
Using the media data to build better landing pages
Other business propelling results companies experience due to video captions
Complete the form on this page to download the How to Boost Your Business Using Media Data Insights eBook today.
---
In an increasingly digital era, the need for inclusive technology that meets regulatory standards is paramount to creating new growth opportunities.
cielo24 proudly works with companies and organizations across the globe on video data solutions that comply with state, federal and international requirements for digital content accessibility.
We also offer video data solutions that help universities manage and deliver thousands of hours of online classroom content that meet ADA compliance requirements for education, create growth opportunities for online learning, and improve student performance.