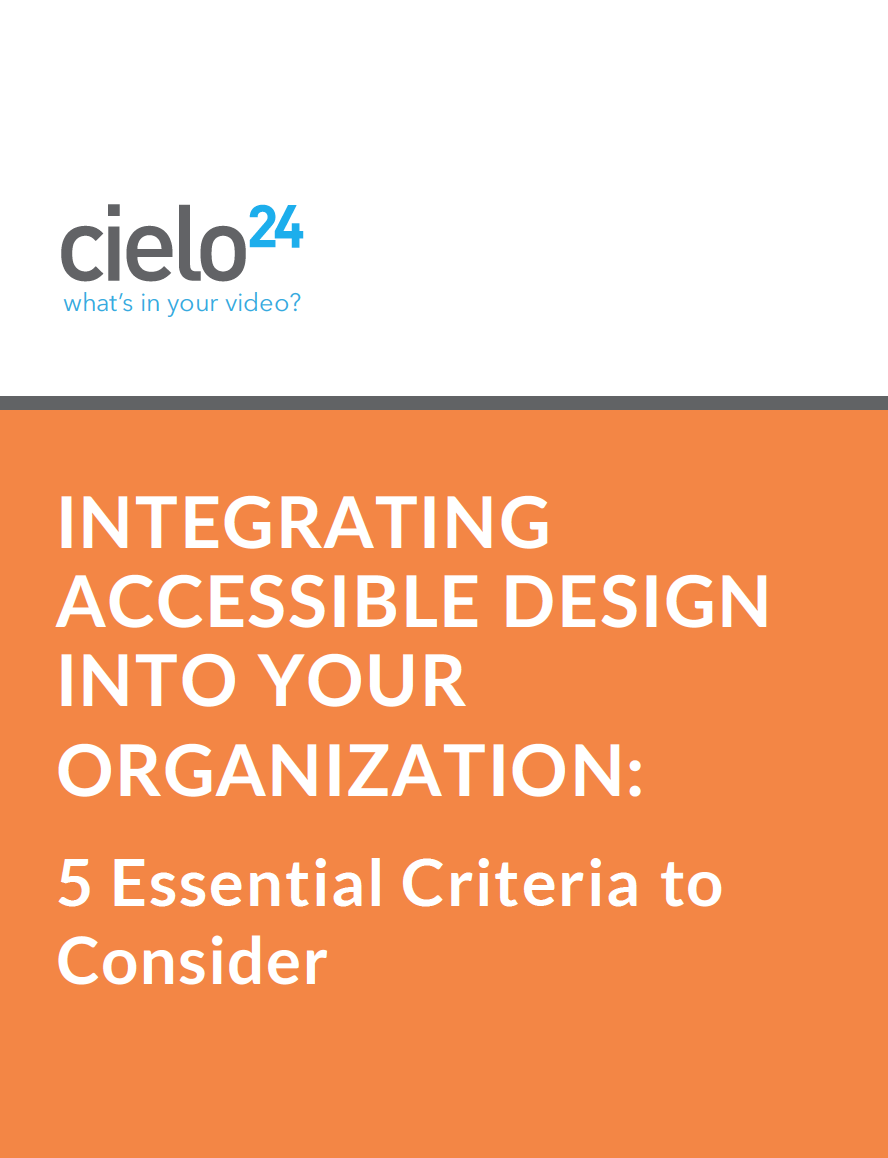 Why is Accessible Design important? Well, to start, 71% of customers with disabilities will leave your website if they find one item that is difficult to use or inaccessible.
These customers represent about 10% of total online spending. Beyond the business benefit, Accessible Design is required by law – the Americans with Disabilities Act (ADA), the Rehabilitation Act of 1973 (Sections 504 and 508), WCAG 2.1, and many more. But ultimately, the reason Accessible Design is important is so everyone, including the 1.3 billion people globally who experience some kind of disability, to be able to use the Internet.
Inside the pages of "Integrating Accessible Design into Your Organization: 5 Essential Criteria to Consider" you will discover:
The components of Accessible Design
The Cost of Accessible Design
Selling Accessibility to Your Organization
Integrating Accessibility Across Your Organization
Continuing Accessible Design
More!
Complete the form on this page to download your free eBook today.
---
In an increasingly digital era, video captions and audio transcriptions are paramount to extending the reach of your content and creating new growth opportunities. cielo24 proudly works with companies and organizations across the globe on video data solutions that boost your video marketing ROI, improve overall SEO, increase social media content engagement, and meet ADA compliance requirements.
cielo24 proudly works with individuals, organizations and educational institutions on video data solutions to manage and deliver thousands of hours of video content. Our solutions meet ADA compliance requirements for education, create growth opportunities for all customers, and improve student performance.