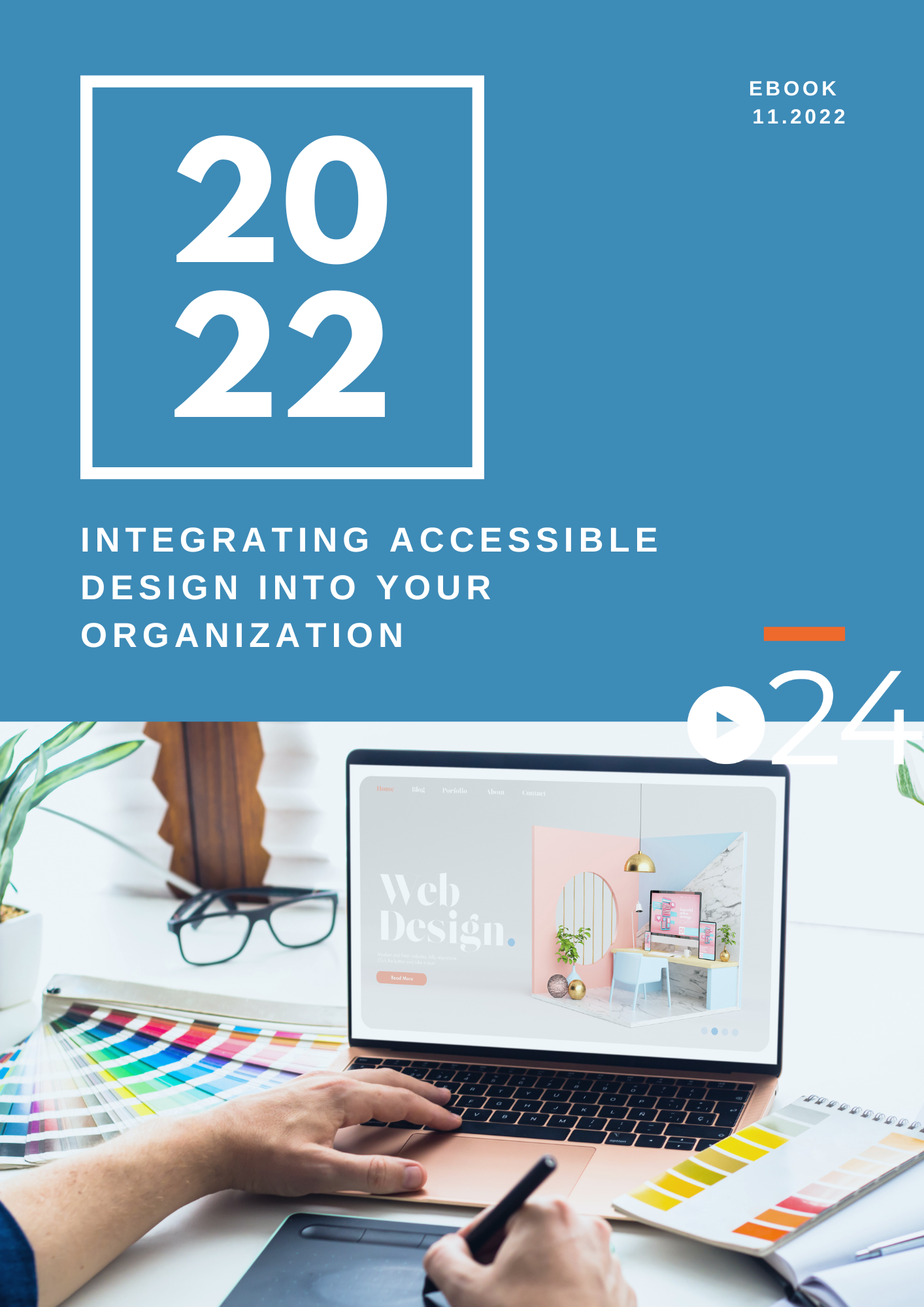 Beyond the business and learning benefits, accessible design is required by law – the Americans with Disabilities Act (ADA), the Rehabilitation Act of 1973 (Sections 504 and 508), WCAG 3.0, and many more.
Accessible design is important for the 1.3 billion people globally who experience some kind of disability. Without accessibility, this considerable segment of the global population would not be able to experience and use the internet to its fullest potential.
This eBook covers:
The Different Components of Accessible Design
The Cost of Accessible Design
Selling Accessibility to Your Organization and Customers
Integrating Accessibility Across Your Organization
Continuing Accessible Design into the Future
Get your copy of the Integrating Accessible Design Into Your Organization eBook today.
Download Now >>