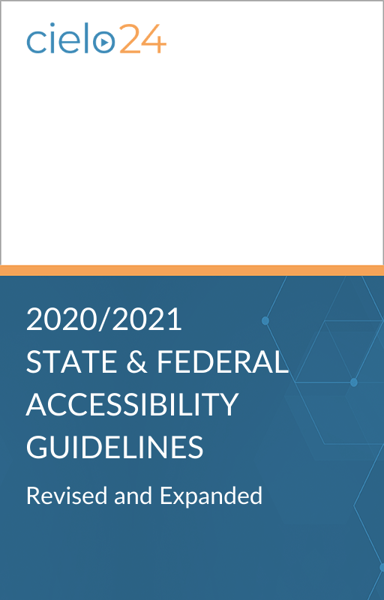 Get the revised and expanded 2020 - 2021 State and Federal Accessibility Guidelines eBook. Many laws have changed in the last year!
The Federal Government has crafted a number of laws that set website and digital accessibility requirements for government agencies, public and private universities, and even many for-profit businesses. In addition to those laws, many states have also drafted their own policies that exceed the federally mandated standards.

The 2020 - 2021 State & Federal Accessibility Guidelines eBook has everything you need to know to make online information and programming services compliant with all laws, policies, standards and guidelines.
---
Download our free and comprehensive 90+ page eBook to learn about:
Department of Justice Opinions
Universal Design Initiative
Web Content Accessibility Guidelines (WCAG)
Public and Private University Law
ADA, IDEA, Section 504 and 508 of the Rehabilitation Act
All 50 States' Legal Requirements and Policies
And much more!