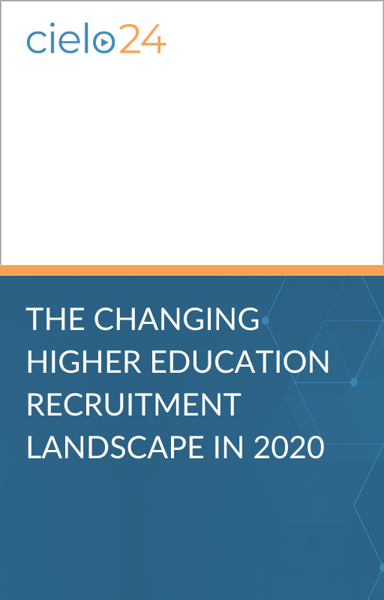 Developing an extensive and engaging online learning program with resources for all instructors, students, and faculty will lead your organization to incredible student recruitment numbers.
The United States has seen a drastic changes in the higher education environment. With in-person classrooms closed for the Fall 2020 term, instructors are reimagining classrooms in an online format; students are juggling the changes, and institutions are looking to pitch themselves to prospective students. Now more than ever, it's essential to restructure the way our educational institutions' function.
This eBook takes you through the benefits of a quick, comprehensive transition to online education, both for current student success and future student recruitment. The pandemic and its effects on education are far from over, making investing in online resources and recruitment efforts profitable. This eBook provides resources for improving the higher education student recruitment landscape, from increasing your outbound communications to developing 24-7 online support and availability.
---
In this eBook "The Changing Higher Education Recruitment Landscape," you will discover:
Best practices for learning institutions in 2020
How to create a personalized academic experience
Resources for a successful online presence
Benefits of captioning and transcription
Helpful eLearning definitions
Our 99% Captioning Compliance Checklist
A resource page to download other eBooks on this topic
Complete the form on this page to download this eBook today.