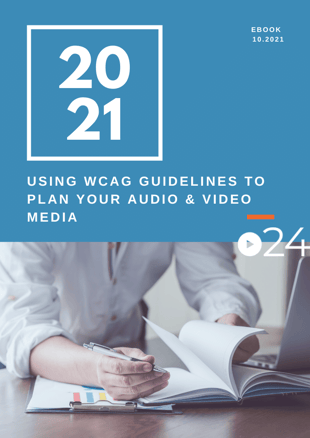 With an estimated 1 billion people with disabilities worldwide, developing and implementing video accessibility practices has never been more important, regardless of the industry.

Developed by the World Wide Web Consortium (W3C), the WCAG guidelines serve as a global standard for accessibility compliance for web and video content. Its mission is to lead the World Wide Web to its full potential by developing protocols and guidelines that ensure the long-term growth of the web. The following resource outlines major points of WCAG 2.0 and 2.1 in a digestible manner.
---
Resources for understanding user needs
Outline of WCAG conformance levels: A, AA, and AAA
The quality conundrum and what you need to know
Detailed benefits of media captioning
Our 99% captioning compliance checklist
Complete the form on this page to download the Using WCAG Guidelines to Plan Your Audio & Video Media today.